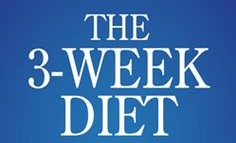 I read a Nerd Fitness article and there is good stuff.
There is more than 1 million fitness product and diet system. This is what I think of certain.
P90X et Insanity

P90X and Insanity are the most successful fitness infocommercial in history. A program you can do at home and it's a routine focus on strength training instead cardio.
Advantages
P90X and Insanity are solid program if you have time, energy and willpower. If you like feel so tires that you could die after a training session, it's for you It's DVD with intruction step by step to follow during 90 days. Do a strength training increase more self-confidence faster than cardio.
Disadvantages
P90X works because you must do a training of 60-90 minutes, 6 days per week and you must also change your diet to respect the program.
To do this program you must be commited at 100 % especially for the time. For people who don't have the time to do this program everydays, it's easy to miss 1 or 2 session and give up. I don't like feel so tired that I could die after a training session, it's also for the same reason I don't do crossfit.
This program during 90 days with DVDs and what's happen after these 90 days ? A lot of people had a great transformation during these 90 days but after they regain weights they lost.
It's a program during 90 days with DVD, what's happen after 90 days ? A lot of people after had a better body started doing what they were doing before. No more DVD, nobody to motivate by shouting at them. This program don't resolve the problem at the root. This program don't create healthy habits.
I prefer feeling tired and happy after a training session instead to be so tired I could die.
Weight Watchers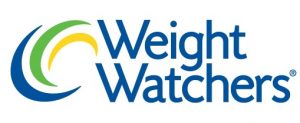 Each type of foods have a number of points. You have un number of points to respect in the day. As long you stay your total of points, you should lose weights.
Now Weight Watchers have a part online and another part with people where you will weigh regulary and see people who will help you to respect your number of points.
Advantages
The part to count points is a great idea and I think is the reason of Weigh Watchers success. When you're surounded by people with the same goal to have a better health, it's very motivating to reach your goal.
The feeding process is simple.
Disadvantages
The new version of points system. This update match with the old conventional wisdom « Whole grains are good, fats are bad ». Pizzas have points ? It's weird for me.
The points system factors is little for the quality of foods. They prefer that you eat pastas or processed foods inteads real foods. Something like steak, vegetables or eggs. In addition they sell some processed foods labeled « health » packed with sugar and preservatives. Of course Weight Watchers foods have « nice » points.
You can become dependent on the points system. Each meal is a mental calculation to respect the day's total points. At the end of the day, often, people have « extra » points and to reach the day's total points, they eat unhealthy foods, « I have the points anyway ! ».
Focus on weight loss. It's real, you can loss weigth eating unhealthy foods and Weigth Watchers leader understood this very well. It's dangerous because people look healthy outside but they're unhealthy inside, internal organs are severly damaged.
Follow a outdated points system and sponsored by unhealthy foods aren't a long term solution. The points system is good but there no education about foods and ingredients.
Nutrisystem

You receive foods at home. Then in microwave, you eat it and you lose weight.
Lose weights and continue to eat the foods you like ? It's weird for me.
Advantages
Nutisystem's system is simple. You receive your meals at home, you put them is your freezer and heat them for each meals and you lose weights. Following the plan exactly you should eat less calories that before. Eat less unhealty foods than usual is a way to lose weight with success in the short term.
Disadvantages
You think you will be more healthy by eating muffins, pankakes, etc ? You're wrong !
Nutrisystem has been created to people who want some results without efforts to build some new « healthy » habits. These foods are all weak substituts for real food equivalent.
I prefer take care of me 90 % of the time and eat a real cookie ou have a real pizza one time per week instead to eat bad imitations everydays and pretend I'm healthy.
Like Weight Watchers, Nutrisystem match with the conventional wisdom « Whole gains is good, fat is bad, avoid cholesterol ». It's better to just eat « real foods » !
Like Weight Watchers, food education is minimal. A little healthy habit is build but nothing for the after Nutrisystem. Because is so simple, people forget everything during vacation or they can't pay for the foods receive at home
Comme Weight Watchers, l'éducation sur les aliments est minimum, une petit habitude saine est constuite mais aucune préparation pour la vie après Nutrisystem. This system works only for the short term.
Yes, you can lose weight by eating less, but these meals aren't healthy. Do they give you the energy you need to feel good ? Nutrisystem is good because it's simple but poor quality of foods, lack of education and dependence on an unsanitary and unsustainable food system. They can do better.
Did you have some experiences with others programs or diet system ?
-Steph
P.S : Do you want a free training program ? Click here